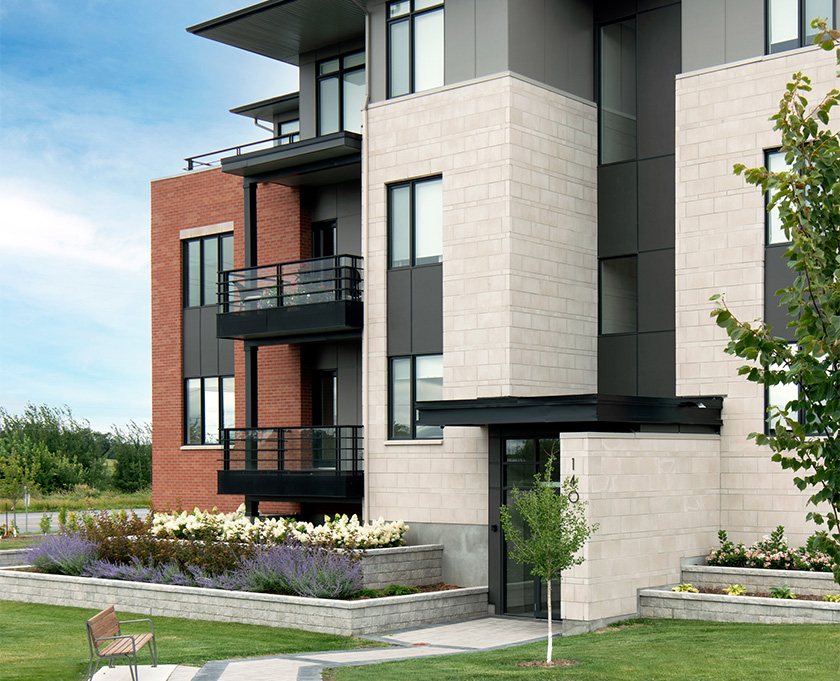 Urban Rental Flats in Kanata
Richardson Ridge, an urban residential enclave with a distinct natural character. This collection of unique and elegant designs is built on a dramatic, rising site with exposed Cambrian Shield granite, offering expansive views. This natural ridge provides for some of the finest and most dramatic building sites in the city.
Close to the Kanata Centrum shopping complex, urban amenities and the 417, Richardson Ridge retains a natural aesthetic with granite outcroppings, resonant landscaping and dramatic grade transitions. Uniform has retained, in its natural state, much of the Cambrian exposure creating spectacular central features within the neighbourhood.
We invite you to BROWSE our Richardson Ridge Rentals.
The Urban Experience
Richardson Ridge is located in Kanata at the edge of one of the region's most affluent and well-serviced areas. The site is in close proximity to many schools, superb recreational facilities and parks as well as excellent shopping. Just minutes from Kanata's sprawling high technology hub, residents also enjoy easy access to downtown Ottawa via public transit through the nearby Transitway station at the Kanata Centrum shopping complex and the future Kanata North Station. Residents can enjoy all the benefits of the urban experience in a community of exceptional natural beauty, bordering on a natural preserve.
Neighbourhood Amenities
Browse All Rentals
Our collection of rental communities span some of Ottawa'sfinest neighbourhoods including Kanata, Westboro and Rockcliffe. Uniform Living offers range in unit type & size to meet allhousing needs.